An affliction of the first joint of a puppy's foot, carpal hyperextension is a condition that can easily be prevented and treated with exercise.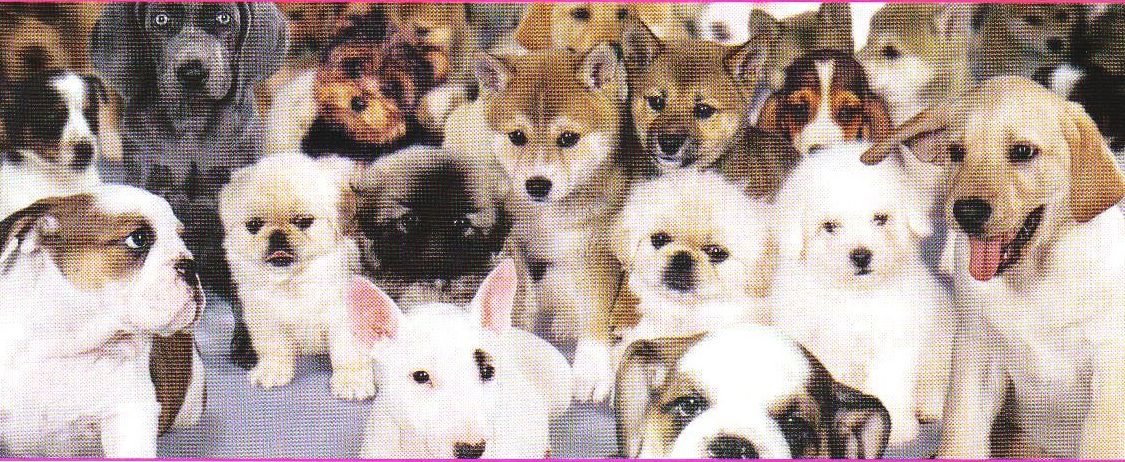 Carpal hyperextension, some­times referred to as "down on carpals," is a gradually developing condition of con­fined puppies in which the carpal joint is bent excessively and lowered toward the ground. This condition is most fre­quently seen in large breeds and tends to occur in pups housed in small quar­ters for extended periods of time.
The first joint above the front foot, the carpal joint in a puppy is compara­ble with the wrist joint of a human. The normal appearance of the front leg should be a nearly straight line from the elbow to the toes while the pup is standing.
Hyperextension is a condition of the joint in which it bends excessively in the direction opposite of what should be expected while in a weight bearing position. Muscles and tendons running down the back of the leg stabilize the carpal joint. With inadequate exercise, these muscles and tendons may gradually lose tone or fail to properly develop and then weaken and stretch. This stretching may cause the carpal joint to loosen and drop, resulting in the described condition.
The good news is that there is normally no permanent damage to the leg, and the condition can be resolved with adequate exercise. Exercise will devel­op and strengthen the muscles, pulling the tendons tighter and, in turn, straightening and raising the joint.
An ounce of prevention.
Prevention of carpal hyperextension is easy. In addition to treating existing cases, a simple exercise program will prevent the condition from occurring at all. A home's puppy exercise program should include a large playpen with solid flooring that has good traction (not suspended flooring), allowing constant exercise. It should also include freerange exercise periods in a larger area, such as an entire room or play yard, several times each day.
Furthermore, a good exercise pro­gram is excellent for all facets of a growing puppy's health, and it includes benefits for all organ systems and the immune system. Exercise play periods are also excellent opportuni­ties for socialization and human inter­action, with very positive results for the psychological wellbeing of the puppy.
Carpal hyperextension is often mis­taken for growth/developmental defor­mities of the front leg bones and for congenital leg abnormalities, which are present at birth.Varus and valgus deformities are cases in which the bone itself curves and are usually due to trauma or con­cussion to the leg. In these cases, orthopedic surgery may be required for correc­tion.
It is rare to find a medical condition for which the prevention and treatment is so simple with so many side benefits.
One final bit of advice
Have fun exercising the pups while they are young and in your care!
An excellent site that shows a diagram of this hyperextension issue:
And Another